Overview of the number of beds ÚVN:
Standard beds
472
Intensive care units (ICU) beds
68
Aftercare beds:

Department of subsequent nursing care

42
26
14
Department of social welfare
6
Special home
30
Care for war veterans
9
Total number:
677
Number of outpatients in 2006 - 2016: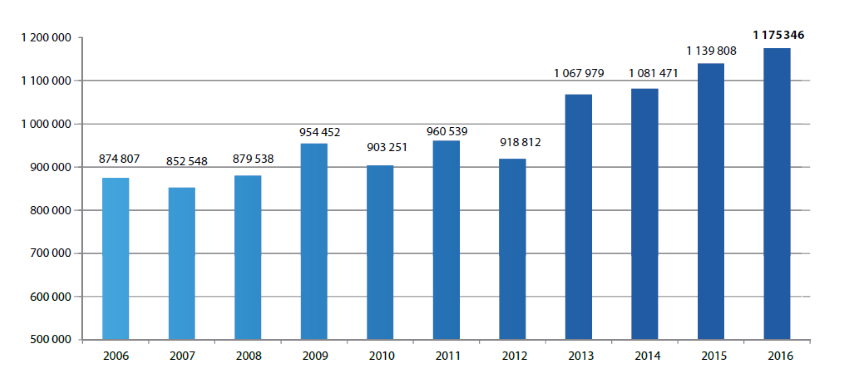 Number of hospitalized patients in the years 2006 – 2016:
Basic values and objectives of ÚVN
Teamwork - creating an environment for open communication, mutual respect and trust and promote the common objectives of the hospital.

Top professional performance - enhancing personal and professional responsibility and joint efforts to achieve excellence.
Integrity - the strengthening of respect for patients and their values, respect for patients' rights and open access to them.
Academic environment - promoting educational and scientific activities. 

The objectives of ÚVN
Providing professional and high quality health care with a focus on continuous quality improvement in all areas and levels.
Optimizing care for professional soldiers, civilian employees, family members, military veterans and civilians fall.
Providing both pre-and post-graduate education and training of medical personnel for missions and crisis situations.