CH2 Location: building CH2, floor -1
Introduction: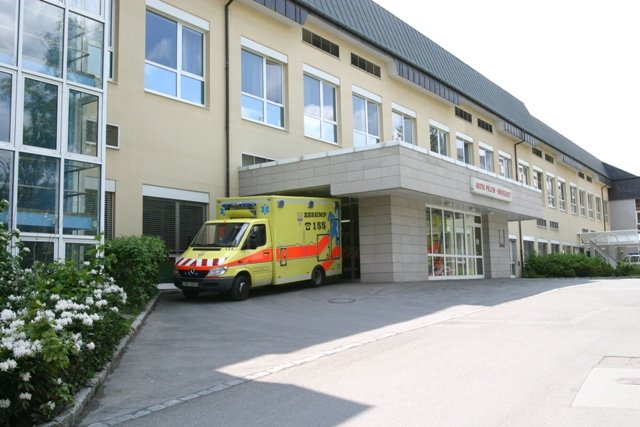 The primary responsibility of this department is the hospital program of prevention and control of infection. This program is realized through both the methods and tools of hospital hygiene as well as targeted interventions based on the surveillance of health care associated infections.
Our activities also include the issue of occupational health & safety.
The department generally oversees the compliance of hospital operating rules of particular hospital departments both medical (inpatient, outpatient) and non-medical (catering, laundry, logistics etc.).
The department manages and controls the quality of the hospital environment including healthcare workers safety conditions. It also analyzes the results of the safety audit and in cooperation with the management of each department it proposes the corrective measures in case of defects and discovery of shortcomings.
It also oversees the implementation of infection prevention and control standards at all levels including measurement and reevaluation of their fulfillment and efficiency.
Surveillance of health care associated infections is focused on the four groups of infections – blood stream infections, surgical site infections, urosepsis and ventilator associated pneumonias. Rational usage of antimicrobial drugs and antibiotic prophylaxis in surgery is also part of our interest.
Our attention is focused on findings of multidrug-resistant bacterial stains in hospitalized patients and on rational solving of this topic which including e.g. isolation criteria and other epidemiological measures.
This department is concerned in the formulation, innovation and implementation of hospital directives regarding the sterilization, disinfections, hand hygiene, antisepsis and asepsis, measures regarding operations procedures, staff health care, laundry, waste and hazardous chemicals management, catering for patients, staff and many others.
The department also participates with the implementation of the vaccination program of staff.
The department provides educational activities for the hospital with regards the topis of infection control and prevention (e.g. initial staff training, hand hygiene training, medical workshops and courses etc.). It also has a part in the activities of the educational centre for the STERRAD Plasma Sterilization Technology.
Head Physician:
Dana Hedlová, M.D.