Emergency (check-in)
CH2 Location: building CH2, ground floor
Services provided:
Acute injury and post-traumatic care
Monitoring of the trauma care level
Education of junior doctors and nurses
Scientific research (editing of publications, organizing workshops, clinical studies including experimental verification)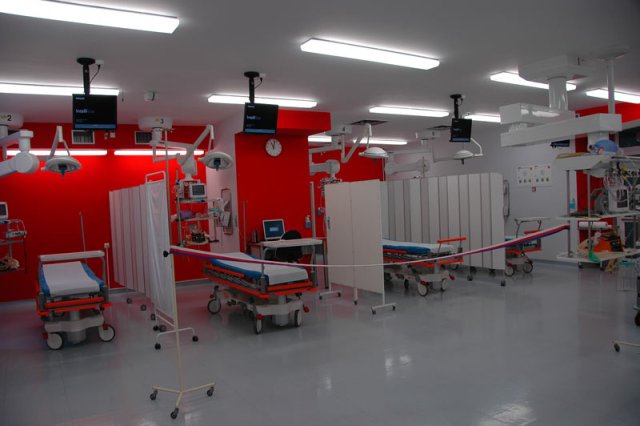 We provide emergency medical care for patients in a life-threatening condition or when a patient has not received medical care which threatens basic human life.
The hospital provides 50 beds dedicated for acute injuries treatments (25  of them are dedicated for Orthopedic Clinic, 10 beds for Surgical Clinic, 5 beds for Neurosurgery Department, 10 beds for ICU-ARO).
All treatments of the Trauma Center are operated by high-level teamwork of our experts.
Our team consists of:
1 head physician (injury specialist)
4 trauma surgeon doctors
4 orthopaedic trauma surgeons
3 anesthesiologists
1 radiodiagnostics
1 neurosurgeon
1 dental surgeon
Head Physician:
plk. Zdeněk Jícha, MD.